Emiliano is Professor in Experimental Physics and Energy Conversion at the Faculty of Physics, University of Munich, Germany and he is the academic lead of the Nanomaterials for Energy group. He is also a visiting researcher at the Materials Department, Tianjin University, China and at the Physics Department, Imperial College London, UK.
His research interests lie at the interface between chemistry and physics, and focus on the development of novel nanomaterials and techniques, specifically for applications in energy conversion. He had published over 100 scientific articles on these topics.
Emiliano studied chemistry at the National University of La Plata in Argentina. He was one of the founders of Nano-detection, a start-up company based on plasmonic sensing. He was also a Marie-Skłodowska-Curie research fellow at Imperial College London. In 2018, he was awarded with the 1.5M € ERC Starting Grant from the European Commission for his project CATALIGHT.
He is currently a PI of the German excellence research cluster e-conversion and co-coordinator of its graduate program, scientific board member in the Center for NanoScience (CeNS) in Munich, member of the Bavarian program Solar Technologies go Hybrid (SolTech), and fellow of the Young Academy of Europe (YAE). He is also a member of the American Chemical Society (ACS).
Emiliano is also co-editor of the first book in Plasmonic Catalysis (Wiley, June 2021). In 2021, the Royal Society of Chemistry in UK awarded him as Emerging Investigator in Materials Science. Since February 2022, he has been appointed as Editor of Advanced Photonics Nexus, the new journal of the international society for optics and photonics (SPIE) and of eScience, the new energy journal of Elsevier. 
contact: Emiliano.Cortes@lmu.de, +49 89 2180 83902, D03.009
Associated Researchers and Postdocs
Mohsen is a Marie Skłodowska-Curie research fellow working on enhancing the speed and efficiency of microbots by employing plasmonic fuels.
contact: M.Mousavi@physik.uni-muenchen.de
+49 89 2180 83931, D03.012
Eva is designing materials at the atomic-scale for energy conversion, including metal clusters and 2D materials. She works in collaboration with Prof. Alex Urban.
contact: e.pensa@physik.uni-muenchen.de
D03.011
Rambabu is a Marie-Curie research fellow, and his research is focused on the atomic scale level engineering and detection of oxygen vacancies for energy conversion using plasmonic and photonic substrates.
contact: R.Yalavarthi@physik.uni-muenchen.de
D03.012
Li is supported by the LMU-CSC Scholarship to develop highly efficient catalyst for plasmonic electrocatalytic CO2 reduction, including experiments and DFT calculations.
contact:
zhu.li@physik.uni-muenchen.de
Lin is developing new nanofabrication methods for studying nanoscale photon-mediated energy conversion.

contact: N.Lin@physik.uni-muenchen.de
+49 89 2180 83915, D03.015
Christoph investigates novel applications of optical techniques for operando studies on nanomaterials for energy conversion.


contact: Ch.Gruber@physik.uni-muenchen.de
+49 89 2180 83917
Yicui is developing new nanomaterials and methods for advancing in the carbon dioxide electroreduction reaction.

contact: kang.yicui@campus.lmu.de
Franz is working on the integration of electrochemistry and interferometric scattering for nanoscale catalysis.
Chenghao is currently working on bottom-up synthesis of chiral and plasmonic-catalytic nanoparticles as well as simulations, modelling and molecular calculations.
contact: Chenghao.Fan@physik.uni-muenchen.de
Sebastian's project is based on transient absorption IR monitoring of catalytic and energy conversion processes. 
contact: S.Trautschold@campus.lmu.de
Qiancheng is working on the analysis of enhanced spectroscopies and catalysis by using machine learning.
contact: Qiancheng.Yang@campus.lmu.de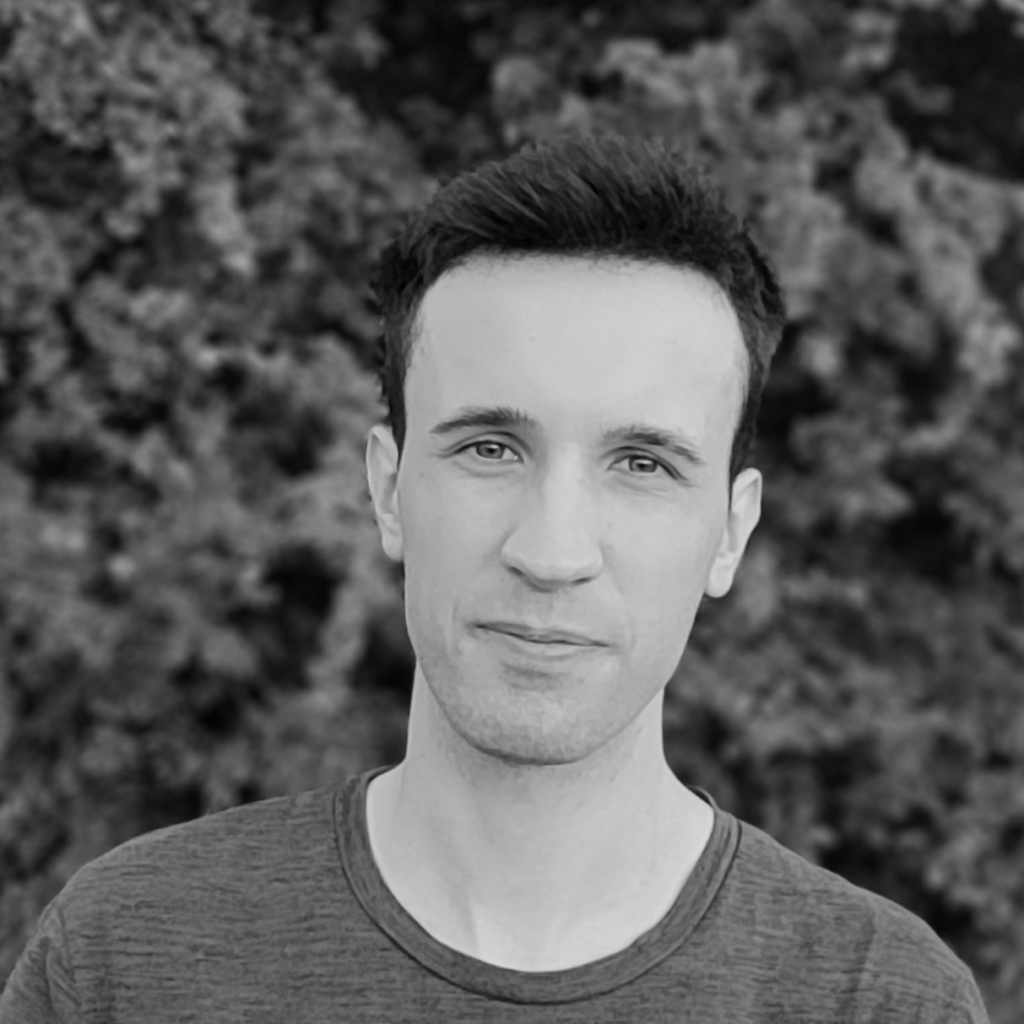 Moritz is collaborating with Lund University, Sweden and he is studying nanowire-array-based structures for photocatalytic applications.


Matthis is developing new plasmonic Al-based nanomaterials for improving Li-batteries and associated technologies and processes.



contact: matthis.buenning@campus.lmu.de
Joel is developing new patterning methods for metal oxide photoelectrodes and metal oxide metasurfaces for light-into-chemical energy conversion. He works in close collaboration with the group of Prof. Ian Sharp (TUM).
contact: J.Mascarenhas@physik.uni-muenchen.de
Pablo is a Marie Skłodowska-Curie research fellow at FAU, Erlangen and explores plasmonic interfaces involving carbon nitride for enhancing photoelectrocatalytic processes.
contact: pablo.jimenez.calvo@fau.de
Gianni is visiting us from Prof. Grinblat's group in the Physics Department at the University of Buenos Aires (UBA), Argentina and he is working metamaterials design.
contact: gmoretti@df.uba.ar
D03.015
Administrative and technical support (LS Maier)
Previous members of the group:
• Sebastian Langer, Oerlikon, Liechtenstein
• Seryio Saris, MIT, USA
• Seunghoon Lee, Dong-A University, Korea
• Julian Gargiulo, UNSAM, Argentina
• Ana Sousa-Castillo, University of Vigo, Spain
• Thomas Brick, Haseltine Lake LLP, UK
• Jonas Tittel, LMU Munich, Germany
• Harriet Walker, HSBC, UK
• Maximilian Maier, Helmholtz Institute, Germany
• Florian Goschin, University of Innsbruck, Austria